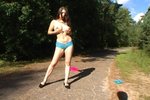 On a forest trail a hot brunette gets almost naked and shows her extreme huge boobs...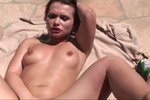 Hot brunette named Katja likes SEX at her private pool in the garden! Wanna visit me?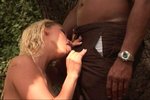 She goes directly onto knees as she beholds these strong man. No questions any more, just pure emotions...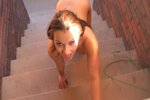 Katjas Kassin is opened for almost everything! A deliveryman yields his big pole ...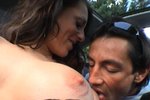 He teases Anja inside the car until she gives up. She strokes her boobs and he comes from back...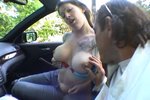 The horny car driver sucks the nipples of his girlfriend really stiff! Mmmmh...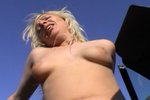 Unrestrained scenes of sexual practices of a hot blonde and a horny guy are taking place on the driver seat of the convertible...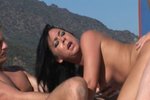 Two horny guys are making SEX with the brunette at the pool! Doggystyle and other oral activities are recommend...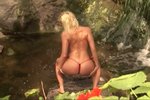 The blonde chick loves nature and the spring water at the waterfall is just a refreshment ! Her nipples are stiff because she becomes horny and hornier...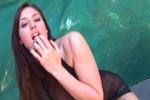 Lauren Phoenix wears a seductive mesh-dress, almost invisible with deep insights to her fantastic boobs...