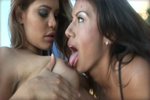 Two hot lesbians are licking their nipples to ultimate stiffness at the pool...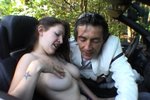 Hot chick loves to drive convertible as co-driver! She relaxes and shows her horny tits...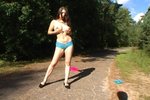 On a forest trail a hot brunette gets almost naked and shows her extreme huge boobs...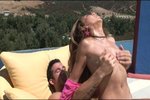 The asian babe wants to have sexual intercourse with the horny guy...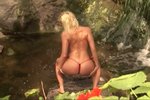 The blonde chick loves nature and the spring water at the waterfall is just a refreshment ! Her nipples are stiff because she becomes horny and hornier...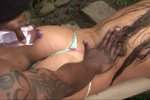 This woman knows what she wants: After a refreshing bath in the pool she gets oiled by her black lover...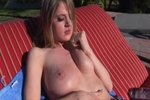 Anita Blue kneads her big boobs in the sun besides the pool...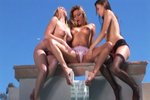 The sun makes them weak-willed. Three horny girls with big boobs at the pool in a sexual mood ...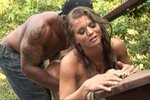 The beautyful women strips off all of her clothes and a heavily muscled black Poolboy starts to rub her breasts with relish...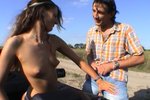 Horny collegegirl on tour in a convertible. While the break she takes her clothes off and goes straight for his cucumber...