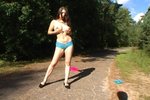 On a forest trail a hot brunette gets almost naked and shows her extreme huge boobs...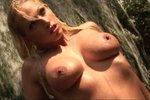 Hot blonde takes a extensive shower at the waterfall. She starts to explore her body with her fingers and do not notice that somebody observes her...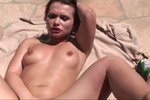 Hot brunette named Katja likes SEX at her private pool in the garden! Wanna visit me?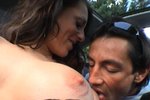 He teases Anja inside the car until she gives up. She strokes her boobs and he comes from back...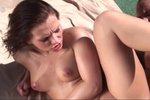 The relationship between the brunette and the poolboy is conspicuous! Sexual activities are expected...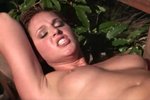 The black stallion shows himself on his best! He does his job like a clockwork with an huge...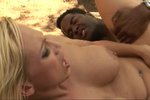 No stop in sight! The guy makes sexual intercourse with the blonde chick...
Under the waterfall, the blonde beauty wears a red bikini and is ready for a sexy shower...Wanna see my tits?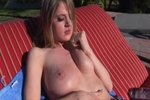 Anita Blue kneads her big boobs in the sun besides the pool...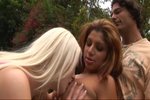 Sativa Rose and Saana are playing tennis. Her coach seems to know that they are looking for sexual adventures...