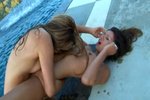 At the pool are two girls forth about each other and explore their nude bodies with their tongues...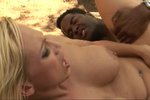 No stop in sight! The guy makes sexual intercourse with the blonde chick...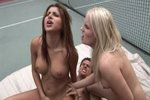 Sativa and Saana in spontaneous love-party on the tennis court during the tennistraining...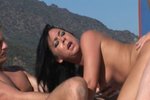 Two horny guys are making SEX with the brunette at the pool! Doggystyle and other oral activities are recommend...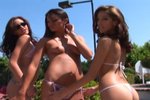 Three beautyful girls,Tailer Jenna and Bobbi, at the pool are getting horny and hornier! The sun sustains to this fact...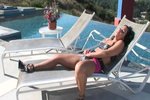 With the whole hand inside the panties she gets slowly but surely to the climax...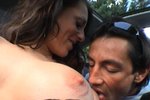 He teases Anja inside the car until she gives up. She strokes her boobs and he comes from back...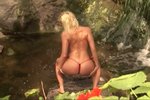 The blonde chick loves nature and the spring water at the waterfall is just a refreshment ! Her nipples are stiff because she becomes horny and hornier...