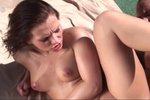 The relationship between the brunette and the poolboy is conspicuous! Sexual activities are expected...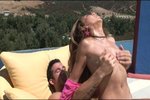 The asian babe wants to have sexual intercourse with the horny guy...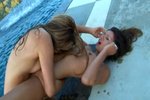 At the pool are two girls forth about each other and explore their nude bodies with their tongues...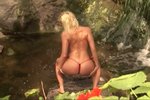 The blonde chick loves nature and the spring water at the waterfall is just a refreshment ! Her nipples are stiff because she becomes horny and hornier...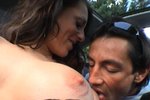 He teases Anja inside the car until she gives up. She strokes her boobs and he comes from back...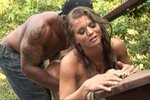 The beautyful women strips off all of her clothes and a heavily muscled black Poolboy starts to rub her breasts with relish...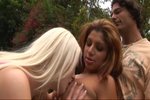 Sativa Rose and Saana are playing tennis. Her coach seems to know that they are looking for sexual adventures...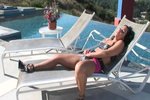 With the whole hand inside the panties she gets slowly but surely to the climax...