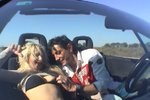 The couple became horny on each other during the ride! They make a pause with sexual ulterior motives...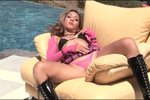 The asian babe fondles herself in front of the pool. She lures him into a "trap of lust"...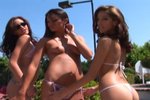 Three beautyful girls,Tailer Jenna and Bobbi, at the pool are getting horny and hornier! The sun sustains to this fact...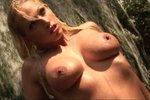 Hot blonde takes a extensive shower at the waterfall. She starts to explore her body with her fingers and do not notice that somebody observes her...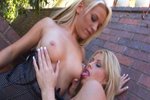 Brooke Haven and Holly Wellin can not without each other! The fondle and kisses each other in public too...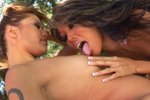 Two pretty girls do not keep their hands off each others tits while strolls through the park...
Under the waterfall, the blonde beauty wears a red bikini and is ready for a sexy shower...Wanna see my tits?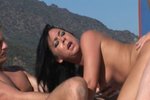 Two horny guys are making SEX with the brunette at the pool! Doggystyle and other oral activities are recommend...