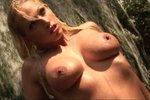 Hot blonde takes a extensive shower at the waterfall. She starts to explore her body with her fingers and do not notice that somebody observes her...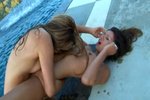 At the pool are two girls forth about each other and explore their nude bodies with their tongues...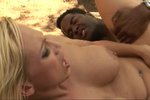 No stop in sight! The guy makes sexual intercourse with the blonde chick...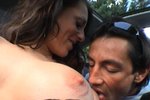 He teases Anja inside the car until she gives up. She strokes her boobs and he comes from back...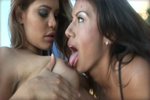 Two hot lesbians are licking their nipples to ultimate stiffness at the pool...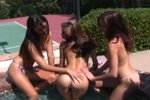 Tailor Rain and her girlfriends Jenna und Bobbi hanging around the pool. Her asses and boobs are very sexy and willingly...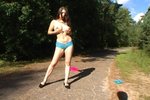 On a forest trail a hot brunette gets almost naked and shows her extreme huge boobs...