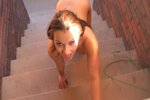 Katjas Kassin is opened for almost everything! A deliveryman yields his big pole ...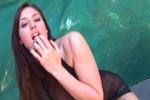 Lauren Phoenix wears a seductive mesh-dress, almost invisible with deep insights to her fantastic boobs...
Under the waterfall, the blonde beauty wears a red bikini and is ready for a sexy shower...Wanna see my tits?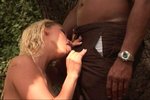 She goes directly onto knees as she beholds these strong man. No questions any more, just pure emotions...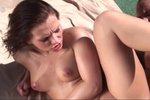 The relationship between the brunette and the poolboy is conspicuous! Sexual activities are expected...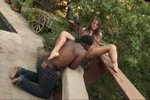 She relaxes while the black guy starts to lick her sweet plum with relish...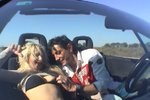 The couple became horny on each other during the ride! They make a pause with sexual ulterior motives...