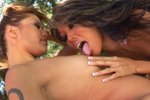 Two pretty girls do not keep their hands off each others tits while strolls through the park...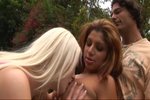 Sativa Rose and Saana are playing tennis. Her coach seems to know that they are looking for sexual adventures...
Under the waterfall, the blonde beauty wears a red bikini and is ready for a sexy shower...Wanna see my tits?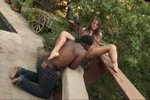 She relaxes while the black guy starts to lick her sweet plum with relish...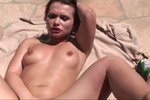 Hot brunette named Katja likes SEX at her private pool in the garden! Wanna visit me?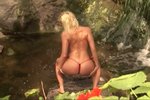 The blonde chick loves nature and the spring water at the waterfall is just a refreshment ! Her nipples are stiff because she becomes horny and hornier...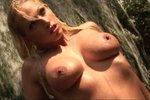 Hot blonde takes a extensive shower at the waterfall. She starts to explore her body with her fingers and do not notice that somebody observes her...