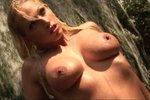 Hot blonde takes a extensive shower at the waterfall. She starts to explore her body with her fingers and do not notice that somebody observes her...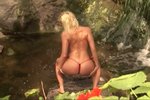 The blonde chick loves nature and the spring water at the waterfall is just a refreshment ! Her nipples are stiff because she becomes horny and hornier...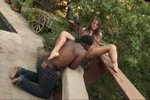 She relaxes while the black guy starts to lick her sweet plum with relish...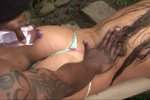 This woman knows what she wants: After a refreshing bath in the pool she gets oiled by her black lover...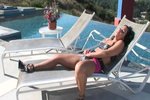 With the whole hand inside the panties she gets slowly but surely to the climax...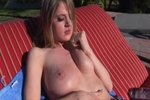 Anita Blue kneads her big boobs in the sun besides the pool...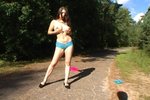 On a forest trail a hot brunette gets almost naked and shows her extreme huge boobs...