Under the waterfall, the blonde beauty wears a red bikini and is ready for a sexy shower...Wanna see my tits?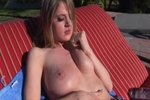 Anita Blue kneads her big boobs in the sun besides the pool...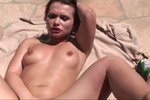 Hot brunette named Katja likes SEX at her private pool in the garden! Wanna visit me?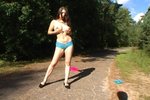 On a forest trail a hot brunette gets almost naked and shows her extreme huge boobs...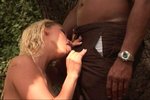 She goes directly onto knees as she beholds these strong man. No questions any more, just pure emotions...