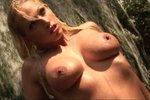 Hot blonde takes a extensive shower at the waterfall. She starts to explore her body with her fingers and do not notice that somebody observes her...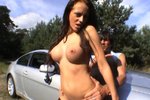 Black stockings and jackboots in combination with a horny girl with her friend in sexual arousal at car...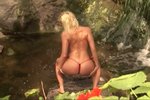 The blonde chick loves nature and the spring water at the waterfall is just a refreshment ! Her nipples are stiff because she becomes horny and hornier...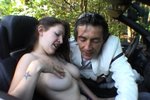 Hot chick loves to drive convertible as co-driver! She relaxes and shows her horny tits...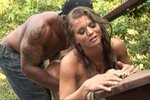 The beautyful women strips off all of her clothes and a heavily muscled black Poolboy starts to rub her breasts with relish...