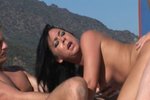 Two horny guys are making SEX with the brunette at the pool! Doggystyle and other oral activities are recommend...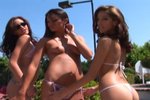 Three beautyful girls,Tailer Jenna and Bobbi, at the pool are getting horny and hornier! The sun sustains to this fact...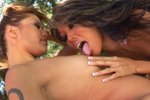 Two pretty girls do not keep their hands off each others tits while strolls through the park...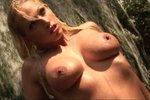 Hot blonde takes a extensive shower at the waterfall. She starts to explore her body with her fingers and do not notice that somebody observes her...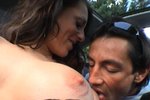 He teases Anja inside the car until she gives up. She strokes her boobs and he comes from back...