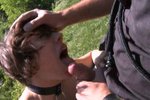 Horny brunette wanks his big cock on a bank in park and takes seat for a wild fuck!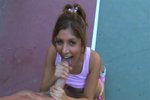 A premature ejaculation isn't a shame...But very sticky in Sativas face!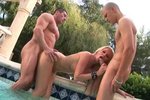 Two cocks and a willingly blonde slut in pool...She gets it from behind and sucks on a big cock!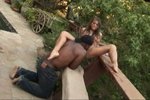 The black lover does his work perfect...he licks her pussy and and shoves his fingers into her tight hole!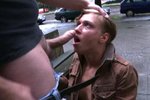 Breathlessness on the sidewalk...He pushes his cock hard in her throat and she gargles for gasp!